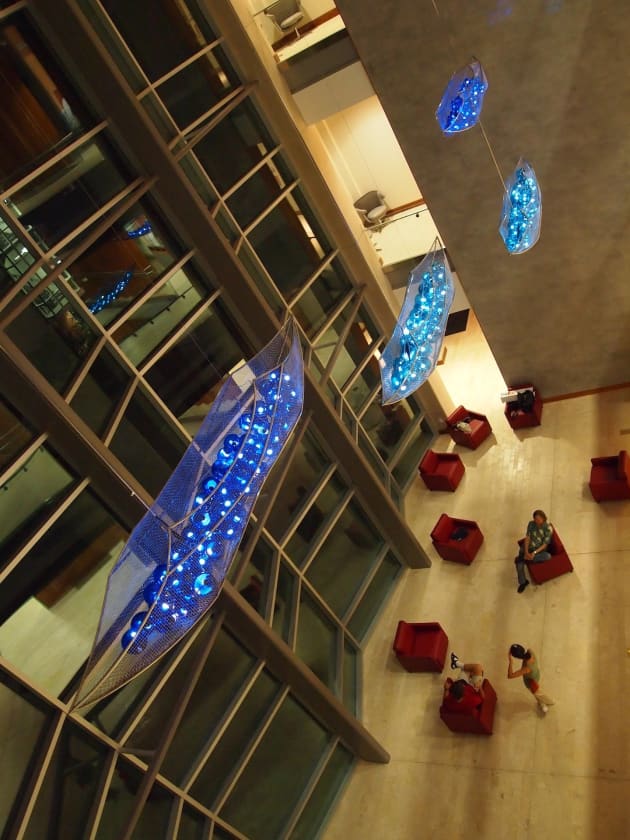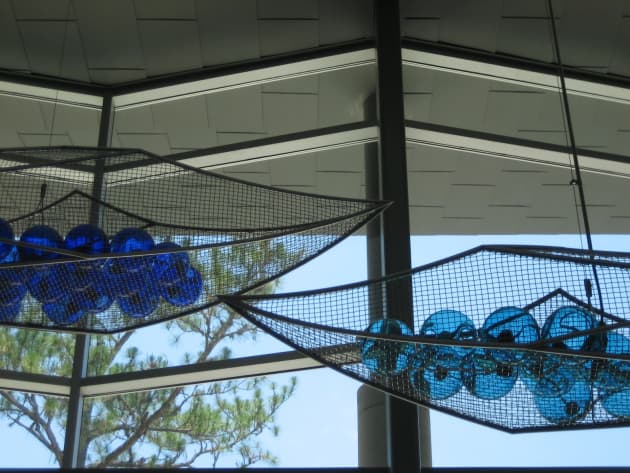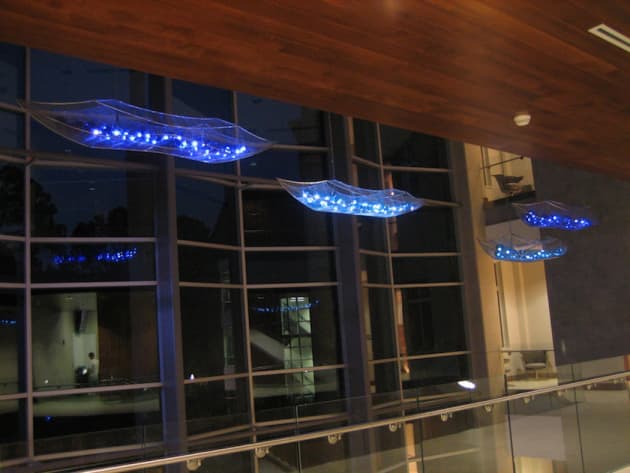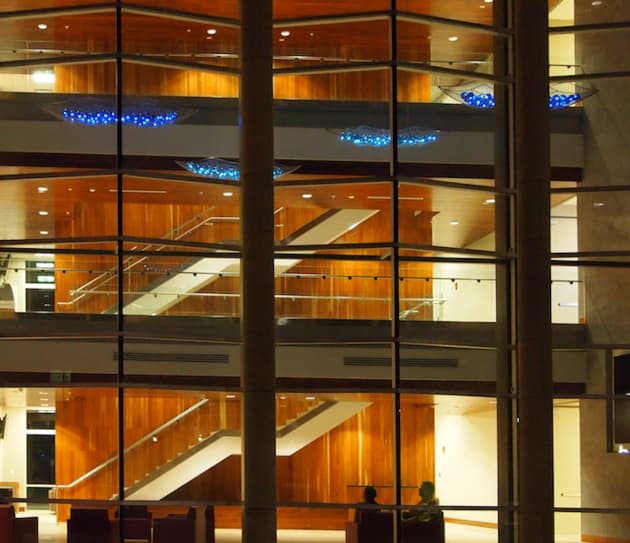 Client: Graduate School of Business, University of Florida
Location: Gainesville, FL, United States
Completion date: 2010
Overview
Woven optical fiber, Sound, LED Illuminators / 46′(l) x 5'-5"(w)
Installed at the entrance hall of a College of Social Justice, the pulsing light is programmed to the sounds of the Hudson River, which is punctuated by a phrase "We are not satisfied and we will not be satisfied until justice rolls down like waters and righteousness like a mighty stream" from Dr. Martin Luther King Jr's 1963 "I have a Dream" speech. Physically and metaphorically, the intense blue light cascades down like a "mighty stream" provoking both historical and current perspectives on social justice.
Goals
The Glass spheres similar to fishing floats, once used by fishermen in Florida, are placed inside the boats. Glass floats do not work by themselves, but once large fishnets are strung together to drift in the ocean, the glass floats give them buoyancy. They are emblematic of individuals who must work in teams to succeed in navigating their path. Pulsating LED lights within each glass sphere are visual interpretation of the sounds recorded in the springs at Geological State Park near the University of Florida.