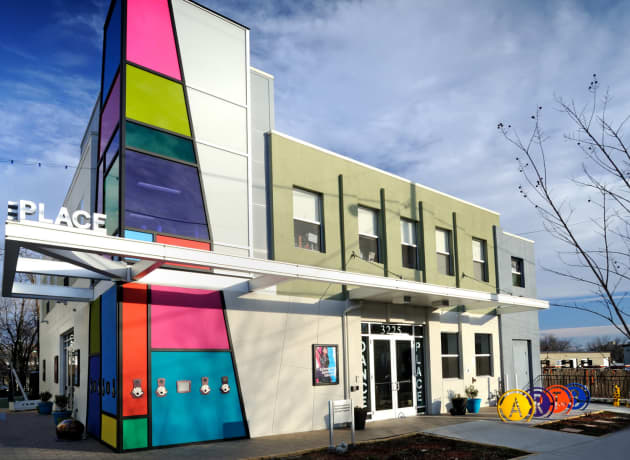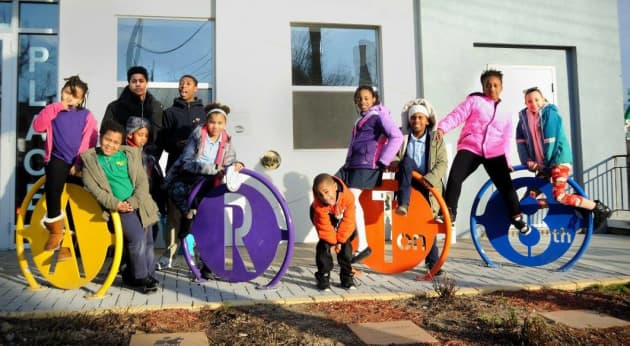 Photo: Greg Staley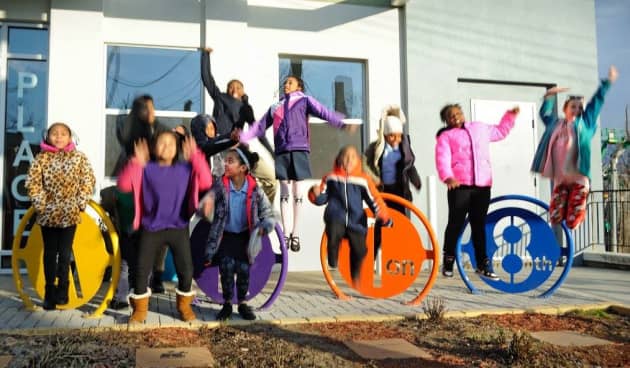 Photo: Greg Staley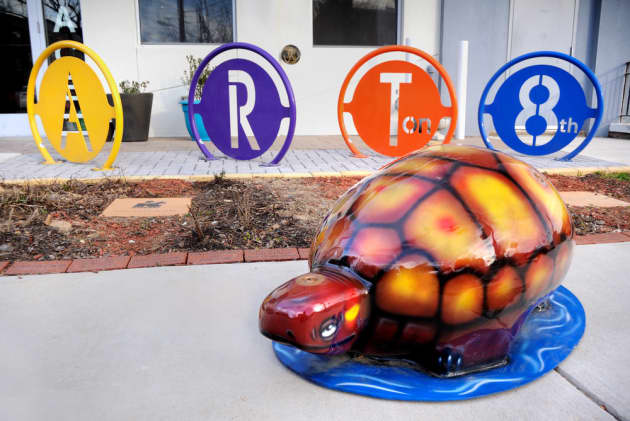 Photo: Greg Staley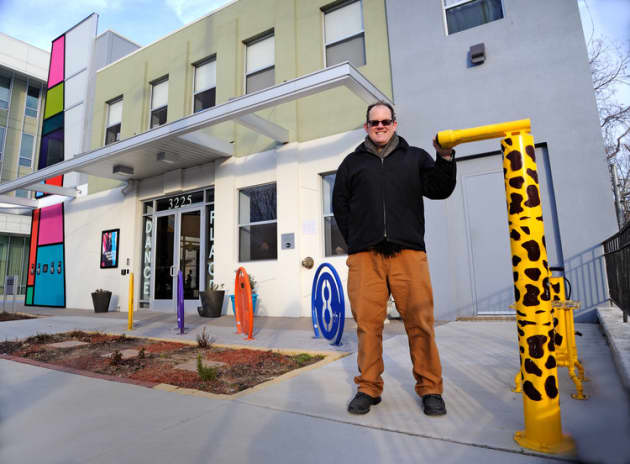 Photo: Greg Staley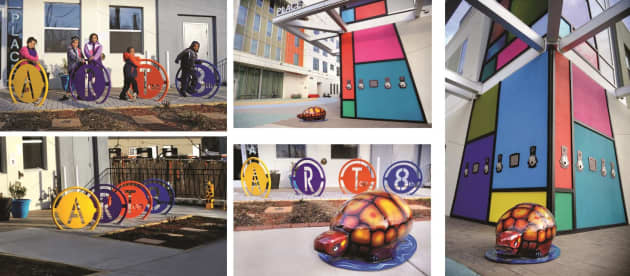 Photo: Greg Staley
Client: Dance Place
Location: Washington, DC, United States
Completion date: 2016
Artwork budget: $23,000
Project Team
Artist
Charles Bergen
Charles Bergen Studios LLC
Industry Resource
My Splash Pad
My Splash Pad
Overview
In 2015, Charles Bergen Studios received the grant for a three part commission of the Arts Park Bike Rack, Bike Repair Station and Turtle Sprinkler. The Arts Park bike rack design creates an artful signage identity and adds a splash of color on the white façade of the Dance Place building. Paired with the colorful turtle sprinkler made out of marine grade fiberglass, and the giraffe themed bike repair station the works create an inviting space for the community in and around Arts Park.
Goals
The goal was to integrate commissioned artwork that would engage the community and provide identity to the Arts Park as well as provide interactive experiences and places for people to gather within the park. Integration was very important in the overall design.
Process
I attended all of the planning meetings for the Arts Park over a six month period which allowed me to understand the design and dreams for the Park. During this time I lived just a few blocks away at an apartment building and so just by luck walked or drove by the site almost every day. This allowed me to get to know the colors of the existing building, see how the space was used and talk to community members about what they wanted.
Additional Information
The bike rack spells ART on 8th which is the slogan for the park. The kids love to gather around the colorful bike racks and socialize and while these photos of kids jumping are clearly staged the artwork has an appeal as a gathering spot. The artwork also functions as a bike rack, signage and wayfinding element.