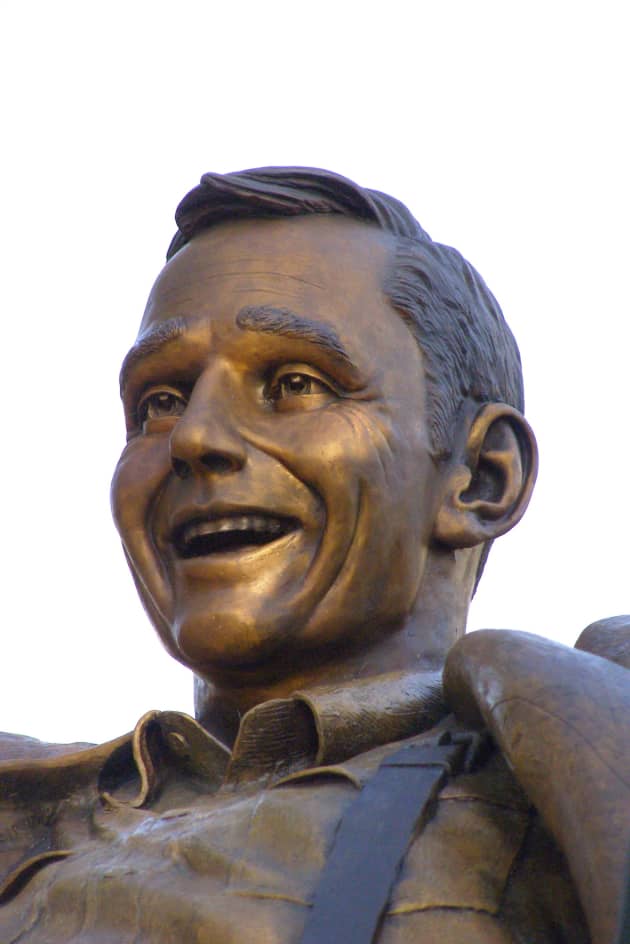 Client: City of Frisco
Location: Frisco, TX, United States
Completion date: 2009
Artwork budget: $107,500
Project Team
Public Art Agent
Richard Oldham
City of Frisco
Other
Dennis "Bones" Evers
Scale Products Co. (Train creator)
Art Consultant
Emily Blumenfeld
Via Partnership
Industry Resource
Eagle Bronze Foundry
Overview
The city of Frisco, Texas owes its survival to the timely arrival of the railroad in 1902. Rail transport made it possible for the cotton farmers in the area to reach distant markets and prosper. When the trains first came to town, it was the custom for townspeople to meet the train outside of town and 'ride' it into the station.
Goals
The location for this project changed twice during the commissioning process. The focus was always to tell part of Frisco's unique history, and that succeeded so well that instead of being placed along a wide boulevard with other sculptures, this piece was selected for the front of City Hall.
Process
As with all of my commissions, my team and I dove deep into the unique history of this area. The image of a farmer, dressed in his Sunday best, greeting the train that would make his fortune outside of town and riding it into town, waving his hat and whooping with joy, seemed to capture the spirit of this thriving city.
Additional Information
As with all of my work, historic detail is very important. The engine is modeled after the exact kind of locomotive engine that served Frisco at the beginning (and was subcontracted to a man who lives and breathes trains - creates scale models for zoos and such) - and the farmer is wearing the kind of clothes that were popular at the time.