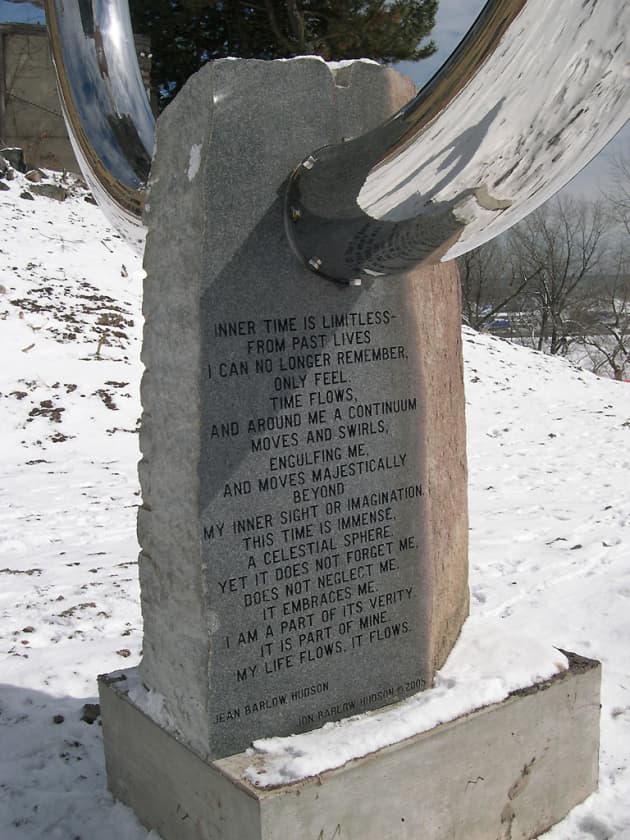 Client: Milwaukee County
Location: Milwaukee, WI, United States
Completion date: 2005
Artwork budget: $65,000
Project Team
Architect
Karl Stave
County of Milwaukee
Industry Resource
AB&J Quarry
Overview
This work is made of 4 Wisconsin granites and stainless steel. 12' high x 10' wide x 3' deep., installed on the Brady St. Bridge bike path. This one is on a ridgetop, the other, SENTINELS is at the street level. The theme of First Nation story of finding the 4 directions of the compass with different granites.
Goals
This work was designed for two city bike path sites. One on the ridgetop, the other nestled in the curve of the bike path crossing the street and curving to the street level. Both utilizes granites found in Wisconsin.
Process
I worked with Milwaukee County representative and the Anderson, Broth & Johnson quarry outside of Wausau in central Wisconsin., where I spent the summer making the sculptures.