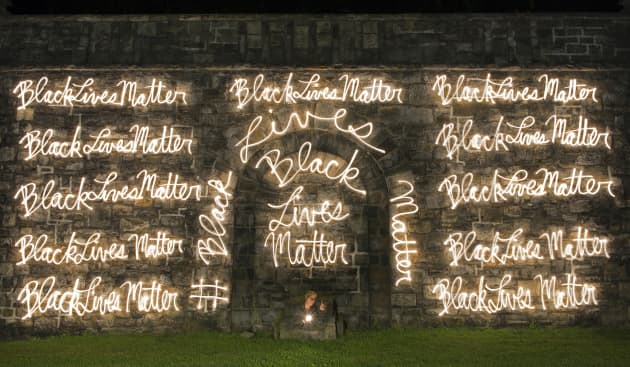 Photo: Vicki DaSilva
Client
Location: Allentown, PA, United States
Completion date: 2016
Project Team
Overview
'Black Lives Matter' is a light graffiti text photograph I created in August of 2015 to show my solidarity with the Black Lives Matter movement.
Goals
The idea was to create the light graffiti text photo against a stone wall in Lehigh Parkway, Allentown, PA which was built during the Works Progress Administration in 1937. For me, the wall symbolizes not only the Great Depression and the poverty that exists in America today, especially among people of color, but also the Stonewall Inn and the uprising that took place there on June 28, 1969 against a police raid. The Black Lives Matter movement is fighting the same fight for freedom and an end to racism in America.
Process
The art is the project fully directed and executed by the artist.
Additional Information
This video will be one of ten works of mine included in a group photography show at the Allentown Art Museum exhibition 'Allentown X 7' from November 12, 2016 to February 3, 2017.