Welcome to the May issue of CODAmagazine, where we share the best design + art projects from all over the world.
All the projects for this month's Suspended in Space III issue challenge gravity and stop the viewer in their tracks. They dangle, hang, and drape from above — dazzling the senses.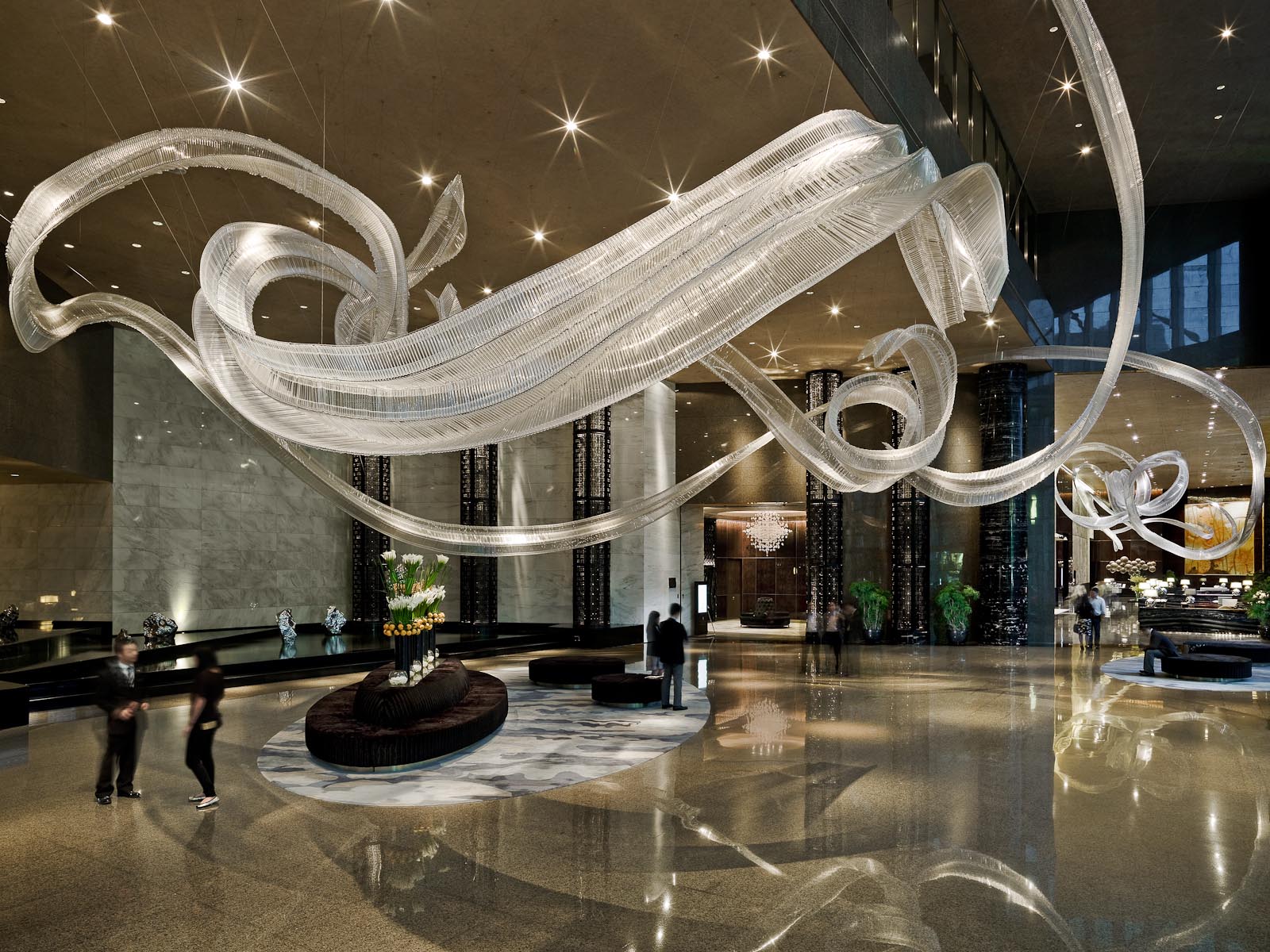 In this issue, you will:
go to China and be amazed by a colossal "meteor shower"

be tickled by the whimsical use of flip flops and plastic cups in Nashville's airport

See colorful books hovering in the air in Little Rock, Arkansas

Watch a 2 minute video of a 90-foot interactive sculptural piece with graceful, breath-like movements

Experience , a high-tech lighting feature in a Hong Kong shopping center

and much, much more!
The magazine is published by CODAworx – the hub of the commissioned art economy. We curate this publication to showcase the most exciting commissions in interior, architectural, and public spaces – all submitted by members of our online community.
Sincerely,

Toni Sikes, CEO and Publisher
CODAmagazine