Welcome to the January issue of CODAmagazine, where we share the best design + art projects from all over the world. The magazine is published by CODAworx – the hub of the commissioned art economy. We curate this publication to showcase the most exciting commissions in interior, architectural, and public spaces – all submitted by members of our online community.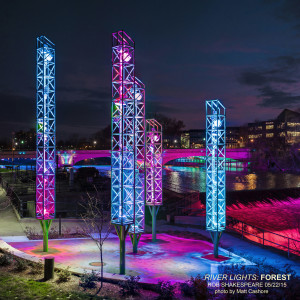 This month marks the second anniversary of CODAmagazine, and we celebrate this event with our third annual Light as Art issue. OMG, what a stunner it is! There's no better way to witness the transformative power of light than in the hands of artists and designers. What they accomplish is no less than magic: Emotion. Excitement. Engagement. Wonder.
As always, this issue of CODAmagazine shares the best of the best. A nighttime spectacular water and light show in Singapore tells a tale of friendship, while showcasing the power of light on the grandest scale. Giant dandelions brighten the skies for a light festival in Istanbul. And in San Francisco, a synthesis of light and music inspires visitors to Grace Cathedral.
It's a spectacular display of the latest innovation in light technology and artistry—and we are oh so proud to share these amazing projects with you. Please join us every month and subscribe to CODAmagazine on Flipboard to receive the best design + art projects from all over the world, delivered to you, free of charge.
Here's wishing you a new year filled with inspiration and beauty,