Welcome to the December issue of CODAmagazine, where we share the best in design + art projects from all over the world. The magazine is published twelve times a year by CODAworx. We're an online community for artists and design professionals to showcase their work, collaborate with one another, and earn recognition for their projects.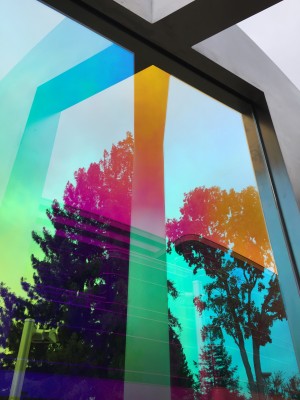 The Magic of Color is the organizing principle this December. We're gifting you these amazing design + art projects, tied up with ribbons of every color. We're documenting the the brightest in every hue, in a huge variety of media; we selected 25 eye-popping, chromatic works where collaborative teams transform public, commercial, and residential spaces through every shade on the rainbow.
In this issue you'll find: a dynamic co-working space which heightens the creative nature of the space, a suspended dichroic suspended glass sculpture filling a three-story lobby, the glass canopy of an LA Metro station, and a mosaic of custom wrapped sound-absorbing panels.
Chock full of arresting works that reflect on color's ability to bring meaning and depth to a space.
We hope you will subscribe to CODAmagazine on Flipboard to receive the best design + art projects from all over the world, delivered to you, free of charge, each month. We look forward to sharing more of these incredible collaborations with you.
Sincerely,