Welcome to the September issue of CODAmagazine, where we share the best design + art projects from all over the world. Technology + Art is the organizing principle this month, and what an innovative issue it is!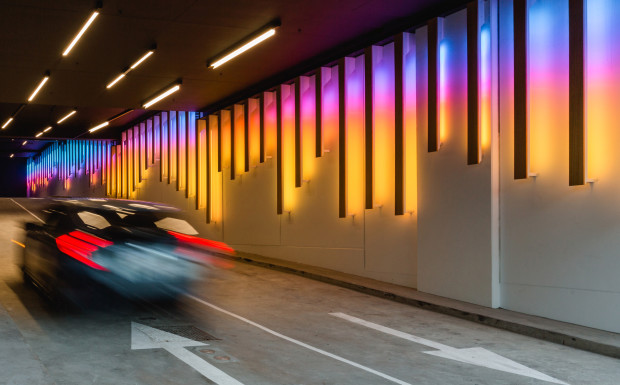 Flip through to discover amazing cutting-edge collaborations that are electronic, data-driven, and digital: design + art projects using technology to develop new experiences and interactions with art. This is a very special issue, as it is published right before our signature event, CODAsummit: Art, Technology and Place.
Browsing this issue, you will:
witness the transformative power of design + art as an aging concrete Lexington, KY parking structure transforms into a joyful, functional work of art
conduct an interactive dancing fountain using a smart baton that responds to classic music in Montreal, Canada
explore human interaction in Brooklyn, NY, as a canvas expresses reactions to your movements as you shop -view  a dynamic real-time data-and-light media installation that interprets information from the world's greenest office building in Pittsburgh, PA
experience a large-scale interactive urban sculpture that transmits testimonials from LGBT+ activists about their experiences and the sound of their heartbeats in São Paulo, Brazil
and much, much more.

We hope you will subscribe to CODAmagazine on Flipboard to receive the best design + art projects from all over the world, delivered to you, free of charge, each month. Upcoming issues include themes of, The Living Form, The Magic of Color, Light as Art, and more! We look forward to sharing these incredible collaborations with you.
Sincerely,
Toni Sikes, CEO and Publisher
CODAmagazine