Welcome to the November issue of CODAmagazine, where we share the best design + art projects from all over the world. The Magic of Color is the organizing principle this month, and what a vibrant issue it is!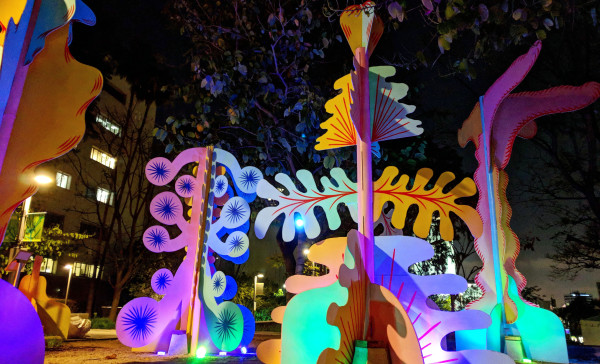 Flip through to discover 25 electrifying collaborations that explore the use of color in innovative ways. These design + art projects vividly show the transformative qualities color has on the spaces where we live, work, and play.
Browsing this issue, you will:
cavort in the world's longest temporary play installation in Moscow, Russia
escape the bustle of the city through a magic forest in Los Angeles, CA
activate a wash of colors inspired by the northern lights in a Portland, OR airport
explore a kinetic art experience of projective, refractive, reflective and absorptive light in Blacksburg, VA
celebrate the unique character of the first female mayor of San Juan, Puerto Rico
and much, much more.
We hope you will subscribe to CODAmagazine on Flipboard to receive the best design + art projects from all over the world, delivered to you, free of charge, each month. Upcoming issues include themes of Video, Placemaking, Light as Art, Transformative Walls, and more! We look forward to sharing these incredible collaborations with you.
Sincerely,
Toni Sikes, CEO and Publisher
CODAmagazine