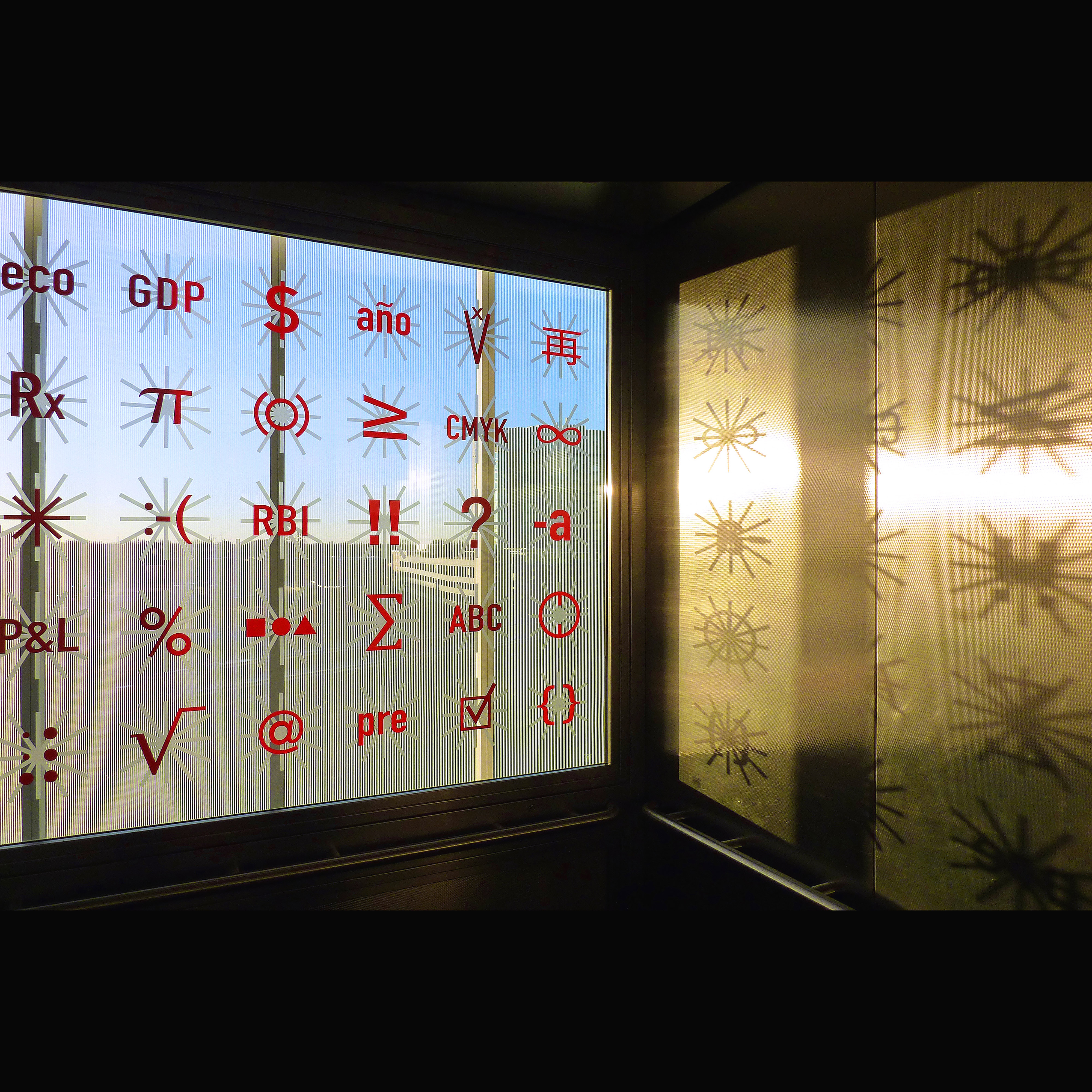 Welcome to the August issue of CODAmagazine, where we share the best in design + art projects from all over the world.
Typography is the organizing principle of this month's issue. Artists and designers have taken our relationship with the written word to new levels, using lettering and words as images, building a strong presence in the environments we inhabit. CODAmagazine documents this trend of putting the words front and center; we have selected 25 evocative projects that send powerful messages.
Featured projects include an illuminated light installation spelling out descriptive passages from novels on Atlanta's topography, as well as poems painted on the top of Miami rooftops, greeting airplane passengers along the flight paths of departing and arriving flights at Miami International Airport. On a small scale, love notes fill the area of NYC's Union Square Park, and quotes from a university's media archive become the centerpiece of a major on-campus building.
Letters, numbers, and icons are utilized in diverse ways with astonishing results: they are laser-cut in steel, hand-carved in stone, inlaid in mosaics, and painted into murals. In a hospital in Orlando, Florida, a scriptural quotation has been carved in eight different languages into a glass wall. In Washington Park, MD, letters cut from stainless steel form words signifying the importance of law enforcement and serve as a symbol of gratitude.
It's a spectacular collection—an example of the amazing things artists and designers can accomplish when they collaborate. We hope you will subscribe to CODAmagazine on Flipboard to receive the best design + art projects from all over the world, delivered to you, free of charge, each month. We look forward to sharing these incredible collaborations with you.
Sincerely,
Toni Sikes, CEO and Publisher
CODAmagazine