Welcome to the April issue of CODAmagazine, where we share the best design + art projects from all over the world. The magazine is published by CODAworx – the hub of the commissioned art economy. We curate this publication to showcase the most exciting commissions in interior, architectural, and public spaces – all submitted by members of our online community.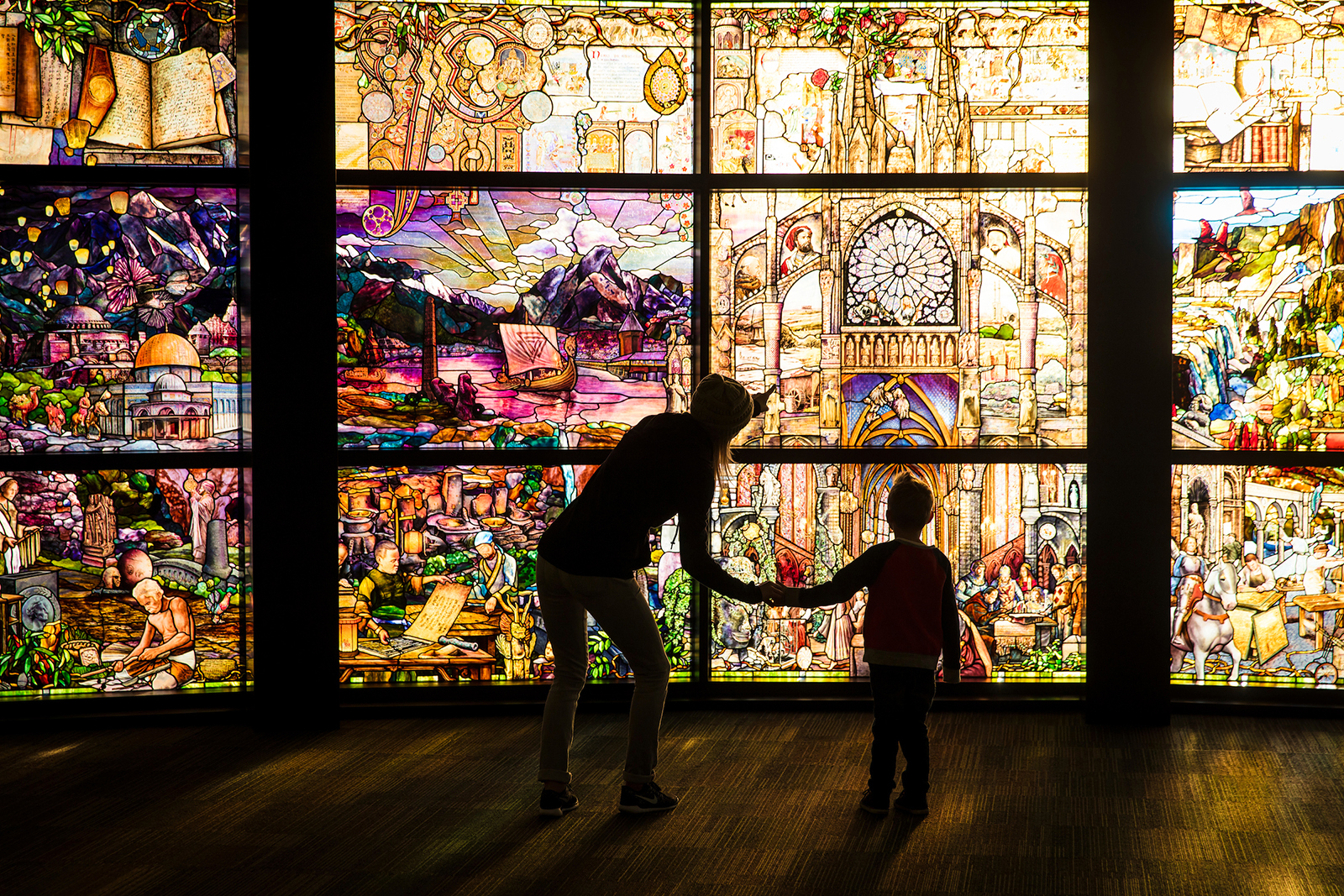 This is an exciting month as we are highlighting Architectural Art for the first time! Architectural Art, as we define it, is art that is an intrinsic aspect of ceilings, floors, roofs, doors, interior and exterior walls, windows, and integrated within a building's interior or exterior design. These projects are essential to the look and feel of the whole space.
Therefore, we selected projects for this issue of CODAmagazine based on how the artwork is part of the structure, and how the artwork transforms the space it is in.
In this issue, you will:
see a porcelain mosaic wall in a tessellating pattern in Australia
watch a gorgeous video of the glass and light wall at NYC's Baccarat Hotel
experience a high-tech wall with a lattice of textural light and quotes
go beyond the building and view artful outdoor fences, canopies, and a pavilion
be awed with a video about how a burned building turned into a living sculpture and community performance space
and much, much more –a terra cotta fireplace, glass stairwell, mosaic floors!
Please join us every month and subscribe to CODAmagazine on Flipboard to receive the best design + art projects from all over the world, delivered to you, free of charge.
Sincerely,

Toni Sikes, CEO and Publisher
CODAmagazine